About Connexin
At Connexin, we connect people, places and things!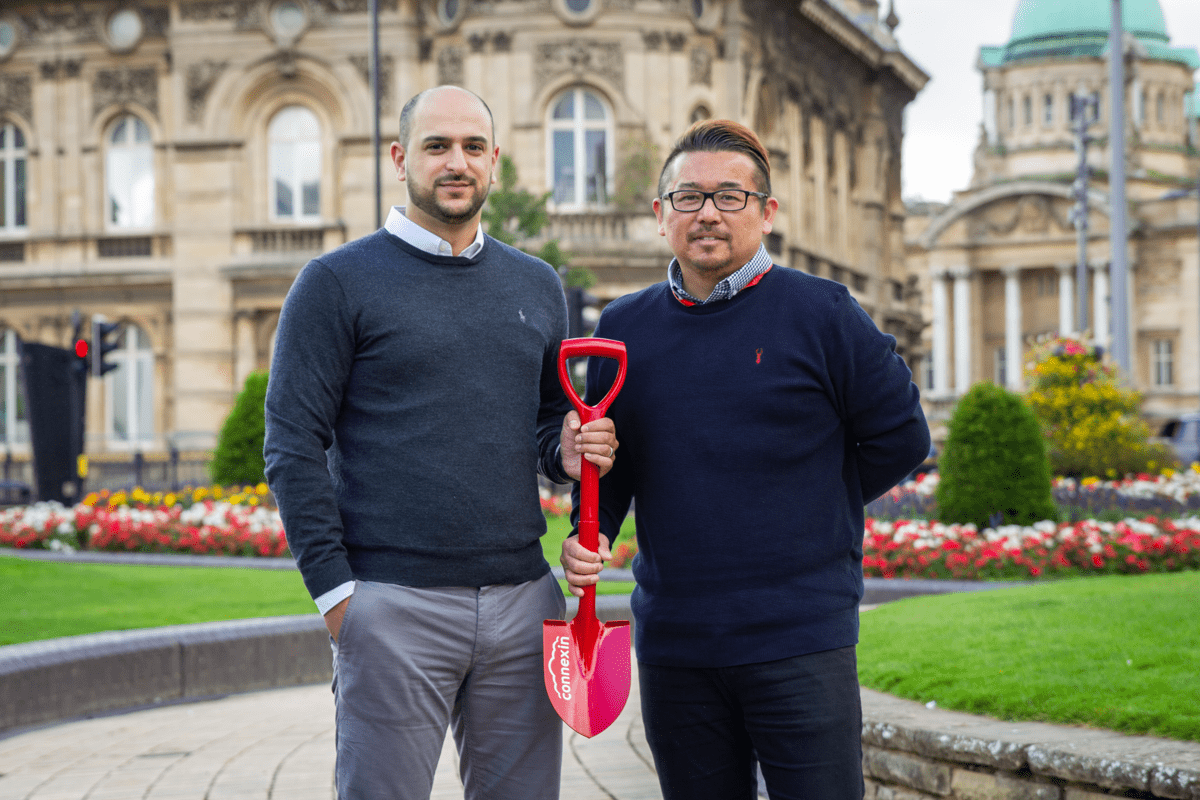 Connecting People, Places & Things
Connexin is a Hull-based IoT and digital infrastructure specialist, offering ultrafast broadband, smart solutions, and digital skills training.

We are one of the fastest growing technology companies in Hull and we're on a mission to "connect the real world to the digital world to improve the way we live".
Check out our history and how we got here or learn a little bit more about us 👇
🌟 Recent Awards 🌟
We think we're pretty great, and we have plenty of awards to back it up! Take a look, we are proud to be an industry-recognised, award-winning company.
October 2023
Great Place To Work Certified
In October 2023, our team participated in the Great Place To Work survey, a globally recognised certification that acknowledges employers for delivering exceptional employee experiences. The survey combines employee feedback with independent analysis to determine scores, and we're thrilled to announce that 79% of our respondents agreed that Connexin is indeed a great place to work.
April 2023
16th Fastest Growing Technology
In its tenth year, the annual Northern Tech Awards run by GP Bullhound showcases and celebrates the fastest growing and most promising tech companies in the North of the UK.
Connexin has climbed the ranking by 14 spaces after placing 30th in last year's league table, reflecting the rapid expansion of the business over the past year.
January 2023
5-Star ESG Rating
Each year, GRESB (Global Real Estate Sustainability Benchmark) assesses the ESG performance of real estate and infrastructure assets worldwide. In 2022, Connexin achieved 98 points out of 100, and was awarded 5 Green GRESB Stars, majorly contributing to the overall success of its investors, Patrizia.
August 2021
Eagle Labs Innovation Finalist in the Barclays Entrepreneurs Awards
Connexin has been announced as finalist in the Eagle Labs Innovation category of the Barclays Entrepreneurs Awards 2021. The Award recognises entrepreneurs and businesses who have demonstrated impact through digital empowerment and innovative collaboration.
June 2021
Water Industry Awards Winner!
Connexin, alongside Yorkshire Water, were one of the winners in the 2021 Water Industry Awards.
Having been nominated for Most Innovative Use of an Existing Technology, both Connexin and Yorkshire Water have been acknowledged for their innovative application of Smart Water Networks to identify leakages using LoRaWAN® connectivity.
Check out what we've been up to! 🎥
Women In Engineering 2023
Top Moments In Connexin History
2016
10 Year Contract With Hull City Council Won
An opportunity to bid for a Public Wi-Fi tender in Hull inspired the team to think bigger than Wi-Fi. The idea of delivering a fully connected Smart City became a reality with Connexin winning the tender in 2016. Leading Hull City Council to become our first IoT and Smart City Partners.
2018
IoT Takes Off
After working closely with Cisco and Newcastle City Council, a first of its kind project came around installing various sensors to bring city data into one platform allowing the council to make more informed decisions. The Newcastle Smart Street project won Connexin a global award and proved us as pioneers in the IoT space.
2018
The First Connexin Live
Having never hosted an event before, Furqan was inspired by an expo in Vegas - he wanted to bring the same level of event to Hull. In October 2018, the first Connexin Live took place at Hull Bonus Arena. People from around the world travelled to Hull, just to hear about the amazing projects Connexin were executing in the UK.
2021
Connexin Takes On Hull Broadband Monopoly
Notoriously the only city in the UK without a choice in broadband provider, Hull was facing a monopoly. In October 2021, Connexin announced that they were building a new full-fibre network in the city to give residents choice. Our first fibre customer was connected early in 2022.
2022
Acquisition of Wisper and Pure Broadband
The acquisition of two local ISPs, Wisper Broadband and Pure Broadband, led to the workforce and customer base dramatically increasing making Connexin one of the largest alternative network providers in the North.